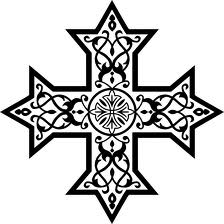 St. John the Beloved Patmos Monastery is a Holy Monastery of Our Lord Jesus Christ. It is a place of repentance and redemption for those men leading a monastic life and for the pious visitors. The Monastery welcomes all visitors, but through advance arrangements for those who would like to stay overnight. If you wish to enter the holy grounds, the following guidelines must be observed.

The Monastery has capacity for 30 males and 30 females, and dining hall for 60 people along with two meeting space areas each for 30 people.



Updated Monastery Guidelines for Group Retreat Visits

+NO VISITORS WILL BE ALLOWED AFTER 10:00 PM

+ALL VISITORS MUST BRING THEIR OWN PILLOW CASES, BED SHEETS, AND TOWELS


+NJ/NY/PA VISITORS ALLOWED A MAXIMUM STAY OF TWO NIGHTS ONLY


+ALL OTHER STATES ALLOWED A MAXIMUM STAY OF FOUR NIGHTS ONLY


The number confirmed for your retreat will be the maximum amount of visitors allowed overnight, any extra visitors will be asked to seek local accommodations, please do not bring additional visitors past the number originally reserved with.

Do not make any travel/retreat arrangements until you receive an approval message from the monastery confirming your trip. Please do not call the monastery for retreat reservations, complete the below request and you will receive a response within 72 hours.
To sign up for a retreat, please complete the form below, someone will contact you within three days. Please do not call the monastery to reserve space for a retreat.

For female retreats also visit St. Mary & St. John Coptic Orthodox Convent in Warren, Ohio.


---